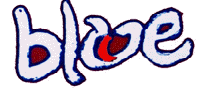 Blue Pumpkin restaurant & bar
16-18 Ritherdon Rd Balham Tel 020 8767 2660
[email protected]
---
Recommendations
---
South West Magazine 2005
"The Blue Pumpkin has established itself as a firm favourite of Balham Locals. Following it's move from Putney, Chef-Proprietor, David Healey works full time in the kitchen and his gusto shines through in the broad menu and the strength of the dishes on offer. The atmosphere is laid back the décor is stylish and the welcome is warm"
"The bacon and avocado salad was delicious. The Cornish crab cake was also a hit. The Moroccan lamb burgers were a delight. The fresh tender burgers were infused with flavour and accompanied with some first rate thick cut chips and a piquant chilli Jam. The special of black bream fillet with garlic mash, Caesar salad and pesto dressing sounded like an avalanche of flavours but in practice worked very well….a striking dish "
"Balham residents have a host of worthy restaurants on their doorstep. However the Blue Pumpkin remains one of the more note-worthy all round success stories of the locale"
---
Wandsworth Guardian 2005
"There is nothing blue about Blue Pumpkin. It's warm, regal, purple interior is reflected in the elegance of it's food. Stepping into the vibrant lounge bar, we were warmly greeted by one of the friendly staff and shown to our table, intimately concealed behind French screens.
We began with Crab mousse and avocado, perfectly complimenting one another's creamy texture, melting in the mouth with a smooth finish. The Shellfish Bisque, was rich and velvety, both unique in flavour and texture. A truly sophisticated dish, fit for a king. I hope both the Soup and the Mousse will be appearing on the new lunch menu and will ensure many a return visit in the future.
Our entree's were just as impressive as the starter's. A succulent Duck Confit accompanied with a sweet pepper Renulta and rustic potatoes. The Salmon and Sole parcel sat high on a throne of steamed vegetables cooked to perfection enhanced with a light creamy sauce, a great healthy option.
The baked lime cheesecake was comparable to any New York dessert I have ever sampled, plus a wonderfully rich, rum infused creme brulee.
Truly a fantastic meal, real fine dining in a relaxed, chic atmosphere with outstanding value for money. This is a must for any foody who enjoys the ambience of a stylish, trendy place without the pretension"
---
email [email protected]
 Open 7 days a week 12-11pm